It seems like an odd time to post about the books I read in 2017, when it is August in 2018, however if, like me, you are an avid reader but need some new ideas of what to read next then this list is for you.
Let's take a look:
For One More Day – Mitch Albom                                                                                                
"As a child, Charley Benetto was told by his father, 'You can be a mama's boy or a daddy's boy, but you can't be both.' So he chooses his father, only to see him disappear when Charley is on the verge of adolescence. Decades later, Charley is a broken man. His life has been destroyed by alcohol and regret. He loses his job. He leaves his family. He hits rock bottom after discovering he won't be invited to his only daughter's wedding. And he decides to take his own life. Charley makes a midnight ride to his small hometown: his final journey. But as he staggers into his old house, he makes an astonishing discovery. His mother – who died eight years earlier – is there, and welcomes Charley home as if nothing had ever happened. What follows is the one seemingly ordinary day so many of us yearn for: a chance to make good with a lost parent, to explain the family secrets and to seek forgiveness." (Amazon) 
This book was an inspiring read that I devoured in a few days. The storytelling, just like many of Albom's novels, was wonderfully told and I adored the relationship between mother and son. A very easy read, that is definitely worth downloading on your kindle to ready by the pool!
Score: 8/10
Pay It Forward – Catherine Ryan Hyde                                                                                      
"It all started with the social studies teacher's extra-credit project: Think of an idea for world change, and put it into action.
Whilst this proved a little ambitious for most of his classmates, twelve-year-old Trevor thought he would start by doing something good for three people. But instead of paying him back, he would ask them to "pay it forward" by doing a favour for three more people. If it all went to plan, Trevor thought, it would be the start of a long chain of human kindness . . . Sound unlikely to you? Well a lot of other people had their doubts too – Trevor's teacher, his classmates, his mother, in fact everyone in his small California town. It could never really work. . . could it?" (Amazon) 
This is a novel I think everyone should read, but perhaps more so in classrooms. It is a story of belief, kindness and gratitude, which the world definitely needs more of right now. You will be inspired, cry tears of joy and sadness, but ultimately it will leave you thinking about the good deeds you could do each day to add a little more kindness to society. 
Score: 10/10
"Narrated by four children from different generations of the same family, Fault Lines is a tale of a present haunted by the past. Moving from California to New York, from Haifa to Toronto and Munich, its stories unwind back through the years until, reaching the Second World War, the devastating secret at the heart of the family's history is finally revealed." 
Domestic in focus and epic in scope, Fault Lines is a poignant and captivating piece of storytelling, revealing what can happen when past and present collide…" (Amazon) 
This was a story that, for a while, it was hard to see where it was going because we are just seeing life from the point of view of that character. Yet as the story goes on you start to notice clues, and I'm pretty sure every reader will take the same dramatic intake of breath that I did, on the very sentence that reveals the main twist. You will really delve deep into this novel. 
Score: 9/10
Lion: A Long Way Home – Saroo Brierly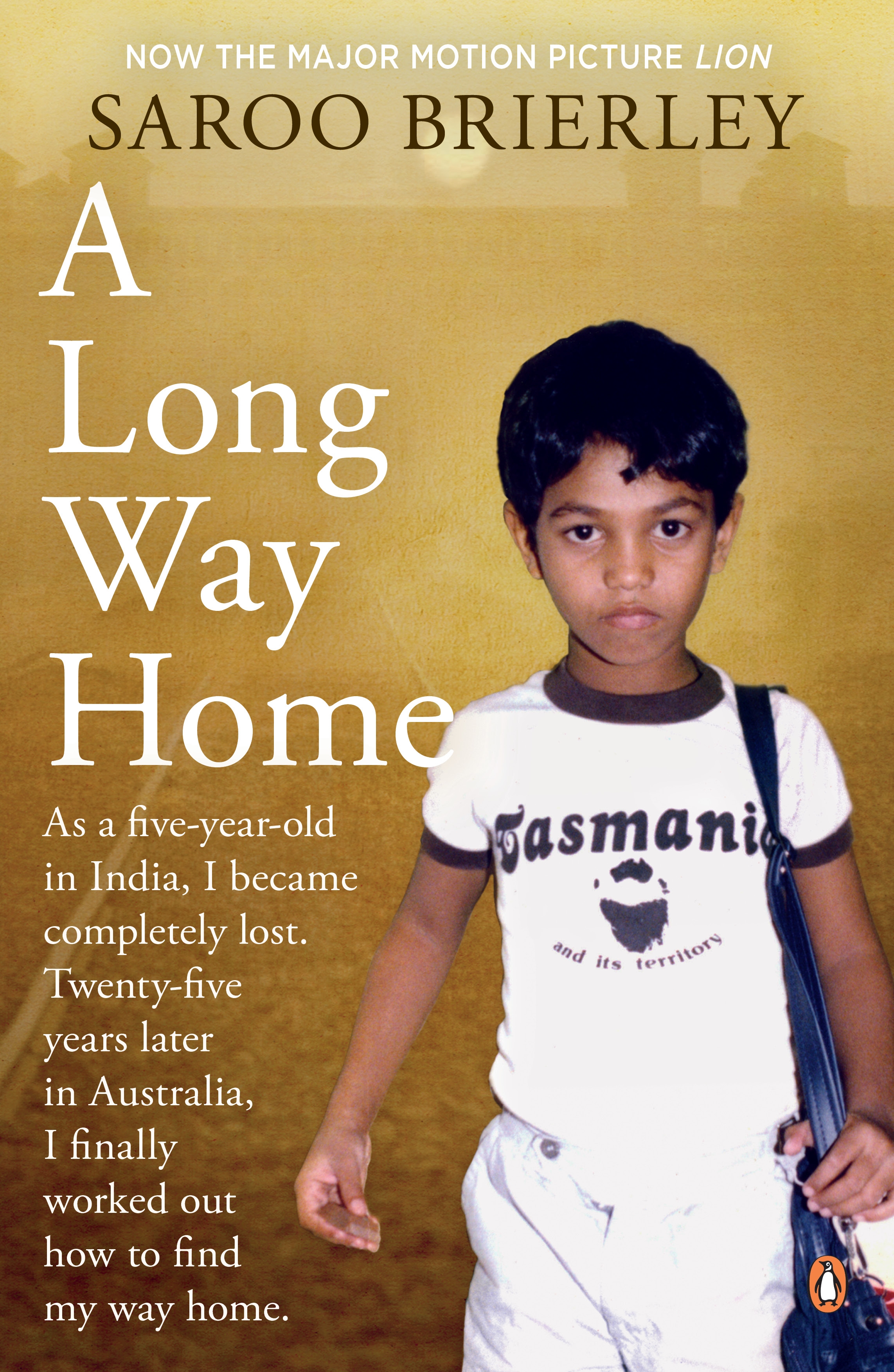 "When Saroo Brierley used Google Earth to find his long-lost home town half a world away, he made global headlines. Saroo had become lost on a train in India at the age of five. Not knowing the name of his family or where he was from, he survived for weeks on the streets of Kolkata before being taken into an orphanage and adopted by a couple in Australia. Despite being happy in his new family, Saroo always wondered about his origins. When he was a young man the advent of Google Earth led him to pore over satellite images of India for landmarks he recognized. And one day, after years of searching, he miraculously found what he was looking for and set off on a journey to find his mother." (Amazon) 
This book was obviously based on the true story that inspired the film 'Lion'. I really wanted to read the book before watching the film and was so touched by not only Saroo's determination to find his birth family, but also the love he has for the family in Australia that raised him. It will bring a smile to your face and tears to your eyes. An incredible book. 
9/10
The Curious Incident of the Dog in the Night-time – Mark Haddon 
"The Curious Incident of the Dog in the Night-Time is a murder mystery novel like no other. The detective, and narrator, is Christopher Boone. Christopher is fifteen and has Asperger's Syndrome. He knows a very great deal about maths and very little about human beings. He loves lists, patterns and the truth. He hates the colours yellow and brown and being touched. He has never gone further than the end of the road on his own, but when he finds a neighbour's dog murdered he sets out on a terrifying journey which will turn his whole world upside down." (Amazon) 
I had been meaning to read this for years. Autism awareness is very close to my heart and anyone really wanting to understand the mindset of those who have it, must read this novel. You really feel for the character of Christopher and become almost like a cheerleader for him, willing him to do well on his pursuits to understand the truth. I read this over two days and it will not only be one of the best books I read last year, but also one of the best stories I have read in a very, very long time. 
Score: 10/10
Invisible – James Patterson and David Ellis
"Everyone thinks Emma Dockery is crazy. Obsessed with finding the link between hundreds of unsolved cases, Emma has taken leave from her job as an FBI researcher. Now all she has are the newspaper clippings that wallpaper her bedroom, and her nightly recurring nightmares of an all-consuming fire.
Not even Emma's ex-boyfriend, field agent Harrison 'Books' Bookman, will believe her that hundreds of kidnappings, rapes, and murders are all connected. That is, until Emma finds a piece of evidence he can't afford to ignore. More murders are reported by the day – and they're all inexplicable. No motives, no murder weapons, no suspects. Could one person really be responsible for these unthinkable crimes?" (Amazon) 
I loved this novel. James Patterson is well known for being an incredible writer, but this happened to be the first I had read of his works. I love the layout of his books, short chapters make it very easy to read. Plus the story is thrilling! It will keep you going right until the very last few pages. 
Score: 9/10
"Bryony Gordon has OCD. It's the snake in her brain that has told her ever since she was a teenager that her world is about to come crashing down: that her family might die if she doesn't repeat a phrase 5 times, or that she might have murdered someone and forgotten about it. It's caused alopecia, bulimia, and drug dependency. And Bryony is sick of it. Keeping silent about her illness has given it a cachet it simply does not deserve, so here she shares her story with trademark wit and dazzling honesty.
A hugely successful columnist for the Telegraph, a bestselling author, and a happily married mother of an adorable daughter, Bryony has managed to laugh and live well while simultaneously grappling with her illness. Now it's time for her to speak out. Writing with her characteristic warmth and dark humour, Bryony explores her relationship with her OCD and depression as only she can." (Amazon)
This book is so important in recognising the importance of understanding and proper medical support for those with mental health problems. Bryony really has been through a tough time of it but she also highlights that those living with anxiety, depression and other mental health conditions can also live life with good humor, fun, strength and optimism.    A must read for anyone going through anything similar. 
Score: 9/10
The Girl Who Came Back – Kerry Wilkinson
"Thirteen years ago Olivia Adams went missing. Now she's back… or is she?
When six-year-old Olivia Adams disappeared from her back garden, the small community of Stoneridge was thrown into turmoil.  How could a child vanish in the middle of a cosy English village?                                                                                                      Thirteen years on and Olivia is back. Her mother is convinced it's her but not everyone is sure. If this is the missing girl, then where has she been – and what happened to her on that sunny afternoon?
If she's an imposter, then who would be bold enough to try to fool a child's own mother – and why?
Then there are those who would rather Olivia stayed missing. The past is the past and some secrets must remain buried." (Amazon) 
For anyone who has seen the BBC drama 'Thirteen' and is thinking that the plot of this novel looks very similar, Kerry Wilkinson actually touches upon this in the Author Notes at the end of the book. At the time of published he noticed that the BBC had just released the drama and was nervous they had both created the same story. However, whilst certain plot elements are similar, they actually veer off into two separate stories. Wilkinson's novel was a very easy read, with a very dramatic ending. This is another one I read over a very short period of time and I'd recommend it as a very enjoyable holiday read. 
Score: 8/10
Everything I Never Told You – Celeste Ng
"Lydia is the favourite child of Marilyn and James Lee; a girl who inherited her mother's bright blue eyes and her father's jet-black hair. Her parents are determined that Lydia will fulfill the dreams they were unable to pursue – in Marilyn's case that her daughter become a doctor rather than a homemaker, in James's case that Lydia be popular at school, a girl with a busy social life and the centre of every party. But Lydia is under pressures that have nothing to do with growing up in 1970s small town Ohio. Her father is an American born of first-generation Chinese immigrants, and his ethnicity, and hers, make them conspicuous in any setting.
When Lydia's body is found in the local lake, James is consumed by guilt and sets out on a reckless path that may destroy his marriage. Marilyn, devastated and vengeful, is determined to make someone accountable, no matter what the cost. Lydia's older brother, Nathan, is convinced that local bad boy Jack is somehow involved. But it's the youngest in the family – Hannah – who observes far more than anyone realises and who may be the only one who knows what really happened." (Amazon) 
Celeste Ng is getting some rave reviews for her most recent novel 'Little Fires Everywhere' published in 2017, but her 2014 novel 'Every I Never Told You' was also a fabulous read. It was a little odd reading my own name in the story, but I soon detached from that and became immersed in Celeste's writing. It was a story with lots of heart-breaking sub-stories. It is a tale of loss, but not only the physical loss of a life. It is in discussions at the moment to be adapted into a film and if the screenplay stays true to the novel, I think it could do really, really well. 
Score: 10/10
Orange Is The New Black – Piper Kerman 
"With her career, live-in boyfriend and loving family, Piper Kerman barely resembles the rebellious young woman who got mixed up with drug runners and delivered a suitcase of drug money to Europe over a decade ago. But when she least expects it, her reckless past catches up with her; convicted and sentenced to fifteen months at an infamous women's prison in Connecticut, Piper becomes inmate #11187-424. From her first strip search to her final release, she learns to navigate this strange world with its arbitrary rules and codes, its unpredictable, even dangerous relationships. She meets women from all walks of life, who surprise her with tokens of generosity, hard truths and simple acts of acceptance. Now an original comedy-drama series from Netflix, Piper's story is a fascinating, heartbreaking and often hilarious insight into life on the inside." (Amazon) 
I think I might be one of the very few people on the planet who has not seen the Netflix series that is based on this book, but it is definitely on the list of series I really want to watch. However, I am glad I read the book first as it tells the real story of Kerman's imprisonment, but also her release from prison which as of yet has not been covered in the series. It is a story of determination and courage, but also about strong female friendships and not judging those around you simply because of their background. A great read!
Score: 8/10
So there you go! The ten best books I read last year. Feel free to also leave suggestions in the comments of your favourite books so I can give them a go too.  I will be doing another of these at the end of 2018 which I may have to up to more than ten because there has been so many good options! 
Hope you are all having a wonderful summer so far, and if you need some good holiday reads then maybe try one of the above! 
Happy reading!