Firstly, I realise I am super late in writing this post (LOL when am I not!) but I thought I'd be sharing a lot of 'links' posts lately and not enough story style blogs so I figured this was definitely worthy of an appearance.
If you haven't seen from the title, I'm talking about watching the Spice Girls live on stage at Murrayfield Stadium in Edinburgh. It was part of their UK tour this year and was absolutely incredible.
However, before we cut to it let's throw back to the early days. I was born in the year Spice Girls formed, so I wasn't fully compos mentis in their early days as a band. However, around the age of ,the songs they were famous for were still incredibly popular even after the band decided to go on hiatus. I have a distinct memory of watching a clip of them performing on a video tape my Nan had recorded on her TV. It was originally a recording of Pop Idol which at some point near the end cuts and changes to the Spice Girls performing. I can't say that I was a proper 90's kid Spice Girls fan because my childhood preferences and tastes are definitely more 2000 but as the Spice Girls became iconic, the songs started to make themselves known to me; played at school discos or on the radio. Then of course they reunited for their world tour and performed at the London Olympic games in 2012 so their music did the rounds all over again.
Now they are legendary. They are icons for feminism, individuality and equality, all whilst being  fun and incredibly amazing performers. So when they announced they were doing a UK tour this year, the world went a little bit crazy.
Here's a fun fact people don't know about me: I've never been to a concert. I did go to the Game of Thrones live concert experience, but if we are talking about bands and singers, I've never seen anyone play live. I have such vast preferences in my music taste and there is no one artist or band I like more than others. If I had pots of money I would watch so many, but as it stands at the moment, I'll just have to stick to singing in the shower and dancing around my kitchen. However, when the Spice Girls said they were going on tour, this was a different matter and as soon as they did, both myself and my two best friends knew we had to go.
The 10th November soon came around and the UK (and probably many people across the world too) were going a little Spice World crazy as tickets were about to go on sale. Between the three of us we had six tabs open on six devices across three separate countries. We had a group chat purely dedicated for Spice Girls ticket conversation and  a countdown until tickets opened. Messages sent back and forth included;
"I'm going silent until I have tickets"
"Close down your other tabs Girls!"
Then it was time…and it crashed on us, several times. I had twitter checking for updates if anyone had tickets. At some point we managed to get into the online queue. The following group chat messages provide an insight into the moments before buying tickets on Ticketmaster;
"I have to pee but I can't leave"
"Okay I'm through to buy them"
"Me to. I'm going to come out of the payment tab so we don't buy them twice"
"Wait. NO. NO. NO. It didn't like my postcode."
"Okay, I'm still trying to pay for mine too."
"Oh God, I hope we don't pay twice, I can't afford to pay twice."
"I GOT THEM!"
"Mine's still buffering"
"Dear God, how many sets of tickets have we bought?"
"Exit your payment. Let's hope it cancels it"
"Okay I've cancelled mine. Have we definitely got tickets?"
"I think so"
"This was the most stressful 20 minutes of my life"
"Guys…we're going to see the Spice Girls…"
What followed was a very excited, predominantly squealing, video chat between three twenty somethings, in three different countries, all of whom have just realised that they're going to see Spice Girls live!
Cut to seven months later. It's June 2019 and I've just returned to Scotland after 2.5 years of living abroad, Hayley is flying in from Brussels and we were all about to be reunited as a trio. Everyone's had a bit of a mental roller-coaster since the three of us were last in the same room so there was lots of catching up to do.
On Saturday we made our way from Glasgow across to Edinburgh to get ready for the evening's main event. Firstly we 'popped' into Primark to get the obvious supplies; scrunches and face glitter, but apparently so had everyone else who was attending the concert. It was absolute chaos. People were pushing past one another in the scrunchy and hair band section, glitter supplies were low and everywhere you looked there was a sea of space buns. It was less 'pop in, pop out' but more of a "stick together girls and we'll make it out of here alive" situation. We did, I'm glad to say, make it out in one piece (if a bit bedraggled) and then it was time to get our 90s on.
Getting ready was so much fun. The tunes were blaring and I had my own Spice Girls with me. I'm definitely no make up expert so I really had no idea what the technique to applying face glitter was. I went for a slap it on and layer it thick technique which seemed to do the job. (I wish I'd remembered that the next day when I needed to use my make-up sponge and brushes and forgot they needed a serious de-glittering before regular usage). There was obviously a serious photo shoot that had to happen before we could leave for the bus. There was a moment when I thought we were going to be the only ones in full 90's gear on the bus but as we were approaching the town centre, it wasn't hard to spot who was going to see the Spice Girls. Our bus suddenly became alive with excited laughter, singing and several Spice Girls doppelgangers.
It looked as if the concert was going to be another water-logged one. Articles had reported at other concerts it had rained so much that the Spice Girls had to wear clear rain-macs and carry umbrellas. The grey clouds looming over Murrayfield Stadium made their presence known and I was glad I had bought a waterproof jacket during my mad dash around Primark earlier on in the day. It drizzled as we queued for food, 'merch', drinks and for the portaloos. Yet everyone was in such high spirits and the atmosphere was buzzing! As a personal saviour the portaloos were constantly being checked and toilet roll regularly replenished (Possibly a bit of T.M.I. there but if like me, you have a pathological fear of the 'portable' loos then you'll appreciate how much of a 'God send' this was).
We then headed to our seats which turned out to be incredible. We were in seats quite far away from the stage (as the whole of the pitch area were standing tickets) but we were exactly in the centre and got the perfect view. It started to fill up gradually and that's when I started to get really excited.
Having never been to a concert before I knew it was going to be full of people, but the sheer number of fans entering the venue, dancing, singing and cheering in preparation for the concert to start was overwhelming. Even the music of adverts playing in the background on the big screen got everyone singing.
The warm-up act was an even bigger bonus to the night; Jess Glynne. Like I said, I can't afford to see every artist I enjoy listening to sing live, but if I could, Jess Glynne would be up there with the ones I'd want to see first. She was incredible. She got the whole crowd belting out her tunes and really ready to see the main event. She did quite a few songs and I couldn't believe just how great she was singing live (Spoiler alert; she's just as good, possibly better).
When she had finished there was about fifteen minutes to wait before the Spice Girls were due to appear and I decided it was time to visit the portaloos again. At this time though the queues nearer the stadium were ridiculous. However, back by the food and merch trucks, they didn't seem to be that bad, so I edged my back through the crowds of people. It was still a wait in the queue and by the time I was heading back to the stadium I could hear the crowds in the stadium getting very excited. There were whoops and cheers and a distant drum roll that meant the Spice Girls were about to come on stage. I started to leg it back through the crowds, round the side of the stadium and up the stairs, but now I was  lost, I couldn't remember how to get to our seats and breathlessly had to ask a venue attendant where block 12 was. Obviously because it was an even number it was up another block of stairs, so up I went, in through door 12 and up the stairs to the balcony at the bottom of the block 12 seats just as the girls came up through the stage and the audience went wild.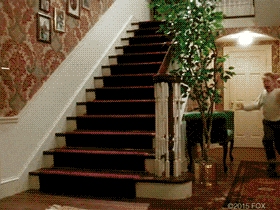 I made it back to my seat in time for the first song to start. Nicole and Hayley couldn't believe I'd made it back it time as I breathlessly danced and sung my way through the opening number.
From then on it was just a dream. I was seeing the Spice Girls sing live with my two best friends in the whole world and tens of thousands of others. We sang at the top of our voices to classics like 'Too Much', 'Holler', 'Never Give Up On The Good Times' and 'Viva Forever'. It got rather sombre when 'Mama' was played. The song is for their mothers and the original video showed their Mums holding up photos of them as children. It has been twenty two years since that song was released and just as the song was beginning, they all gave a shout out to their own children as well as one to their mothers.  I already knew I was going to well up during this song; it says so much about a mother's love and how they now see them as their friends. The lyrics really ring true with how I feel about my own Mum, especially in the last few years. She has done so, so much for me and after a pretty rocky year I really don't know where I would be without her. So I was prepared for a few tears, but ended up balling my eyes out throughout the entire song. Around us were Spice Girls fans from back in the nineties who had brought their own little girls with them, but there were also young women our age who had come with their Mums and to whom  they were singing the words directly. It's the only song I filmed in its entirety. By this point it was getting pretty dark and the wristbands that had been handed to us on arrival were glowing and swaying to the music. It was mesmerising. 
I pulled myself together when the song finished and three of us had a good laugh about how soppy we all were. It got a lot more upbeat after that and it was great to see the whole crowd joining in with dance moves to 'Stop' and '2 become 1'.
The night couldn't end without everyone belting out 'Wannabe' at the top of their voices. There was so much sass as everyone did the rap in the middle of the song (still to this day the only rap I know and can join in with). There were fireworks and lights shining from the arena. The whole stage was lit up in all different colours and against the night sky it looked incredible. We had made it the whole night without it raining; (it had stopped as soon as the music started). The Spice Girls were so interactive with the crowd, even at one point getting us all singing a chorus of The Proclaimers '500 miles'. As the crowds left Murrayfield, everyone kept singing. The roads were closed on our way back into town (I think the Moonwalk was on on the same night) so everyone walked back together singing, which was just the best thing ever.
Overall, I still can't get over how good the experience was. For my first 'proper' concert I think I picked a good choice!
Apparently there was some footage filmed at the concerts which I can't wait to see. I took so many videos, but it will be great to see the concert up close. I can't include any videos on here sadly, but I will link my Spice Girls highlight on Instagram here if you want to check it out.
 I hope you've enjoyed reading about my Spice Girls experience. I'd love to hear about anyone else's that went to the concerts.
Hopefully I will be posting more 'story-time' blogs in the future, because I really enjoy reading these style posts.
Til next time;
Girl Power!